Are you tired of your old, worn-out carpet and ready for an upgrade? Have you been considering DIY carpet installation to save money and add a personal touch to your home? If so, you've come to the right place! In this guide, we will provide you with the essential tips and tricks to achieve a flawless finish on your DIY carpet installation. From choosing the right tools to avoiding common mistakes, we'll cover everything you need to know to transform your living space.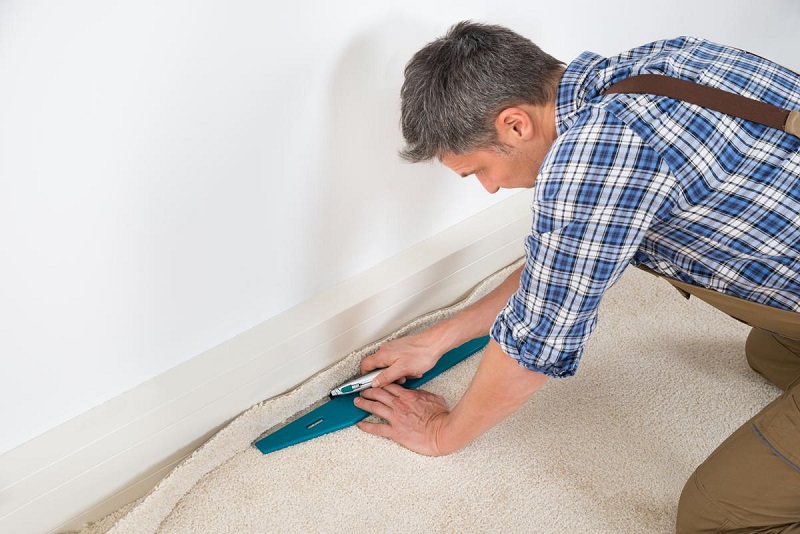 Preparing for Carpet Installation
The first step in any successful DIY carpet installation is preparation. Properly preparing the area will ensure a smooth installation process and a flawless finish. Here are some key steps to take:
Remove all furniture from the room.
Remove the old carpet and padding, making sure to dispose of them properly.
Clean the subfloor thoroughly, removing any dust, dirt, and debris.
Repair any damages to the subfloor, such as cracks or uneven areas.
If necessary, install a new subfloor or underlayment to create a smooth, even surface for your carpet.
Essential Carpet Installation Tools
Having the right tools for the job is crucial for a successful DIY carpet installation. Here are some essential tools you will need:
Tape measure
Utility knife or carpet cutter
Tackless strips
Hammer and nails
Carpet stretcher
Knee kicker
Seam roller
Carpet seaming tape and iron
Carpet trimmer
Stair tool (if installing carpet on stairs)
Chalk line or straight edge
Measuring and Cutting the Carpet
One of the most important aspects of carpet installation is accurately measuring and cutting the carpet. Follow these steps to ensure a perfect fit:
Measure the room's length and width, adding a few extra inches to each dimension for trimming and adjustments.
Mark the carpet's backside with the room's dimensions, using a chalk line or straight edge.
Carefully cut the carpet along the marked lines using a utility knife or carpet cutter.
If you need to join two pieces of carpet, ensure they are cut straight and aligned properly. Use carpet seaming tape and an iron to join the pieces securely.
Installing Carpet Padding
Before laying the carpet, you must install carpet padding. This provides cushioning and support, making your carpet more comfortable and durable. Here's how to install carpet padding:
Lay the padding across the entire floor, with the moisture barrier side facing up.
Trim the padding along the edges of the room, leaving a ½-inch gap between the padding and the walls.
Secure the padding to the subfloor using a staple gun or adhesive, depending on the manufacturer's recommendations.
If you need to join two pieces of padding, use duct tape to secure them together.
Laying the Carpet
Once the padding is installed, it's time to lay the carpet. Follow these steps for a smooth installation:
Roll out the carpet, ensuring it covers the entire room and overlaps the edges slightly.
Use a knee kicker to attach the carpet to the tackless strips along one wall.
Stretch the carpet across the room using a carpet stretcher, attaching it to the tackless strips on the opposite wall.
Continue this process along all walls, making sure the carpet is tight and wrinkle-free.
Trim any excess carpet along the edges using a carpet trimmer.
Finishing Touches
After the carpet is in place, there are a few finishing touches to complete:
Seam any carpet edges that need to be joined, using a seam roller to press the seams together.
Install baseboards or shoe molding to cover the gap between the carpet and the wall.
Vacuum the carpet to remove any dust or debris from installation.
Replace furniture and enjoy your new carpet!
Common Carpet Installation Mistakes to Avoid
To ensure a flawless finish, be aware of these common carpet installation mistakes:
Not properly preparing the subfloor, leading to an uneven or unstable surface.
Using improper or insufficient tools, which can cause damage or an unprofessional finish.
Cutting the carpet too short, resulting in gaps or seams.
Not properly stretching the carpet, leading to wrinkles or loose areas.
Forgetting to install padding or using the wrong type of padding.
Estimating Carpet Installation Cost
While DIY carpet installation can save you money, it's essential to consider the cost of materials and tools. Here's a general breakdown of costs:
Carpet: $1 – $5 per square foot, depending on the quality and style.
Padding: $0.30 – $0.60 per square foot.
Tackless strips: $0.50 – $1 per linear foot.
Tools: $100 – $200 for essential tools, which can be rented or purchased.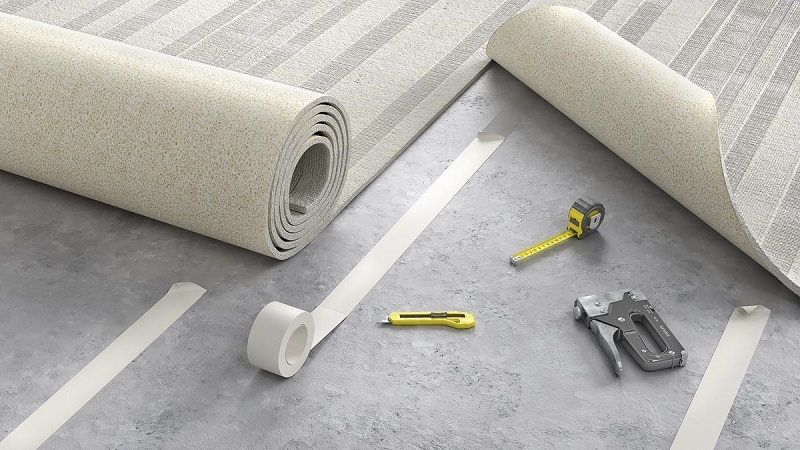 Conclusion
DIY carpet installation can be a rewarding and cost-effective home improvement project. By following these tips and tricks, you can achieve a flawless finish and transform your living space. Remember to properly prepare the area, use the right tools, and avoid common mistakes to ensure a successful installation. With patience and attention to detail, you'll be enjoying your new carpet in no time!