Are you looking for a CNC machining suppliers service in Orlando?
Look no further than Tychon, Inc.!
When you have a job that requires professional CNC machining and consistent, exceptional high quality, Tychon, Inc., is your one-stop shop. We run a full-service shop with various capabilities, and have the in-house resources to meet your needs and specifications. Tychon, Inc., utilizes the latest advancements in CNC milling and turning technologies to produce close tolerance parts – in volumes from prototype to production. We will work closely with you to determine your specific needs, as we know that achieving excellence starts with a total commitment to customer service.
Tychon, Inc., is equipped to work with aluminum, alloy steels, bronze alloys, stainless and many other metals. We also manufacture parts from plastic polymers and other non-metals, such as composites – positioning us to serve practically any industry. Our long-term customers include major theme parks, and food and beverage producers – as well as companies in such industries as medical instruments, aerospace and robotics.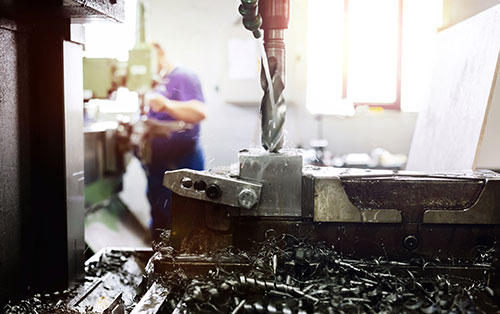 Our 5,500 sq. ft. CNC machine shop in Orlando features turning equipment that is rigid, stable and accurate enough to successfully accomplish hard turning – and is set up to efficiently manufacture parts in both low and high volumes. We offer the following:
Experienced team members who put the needs of the customer first.
Consistently competitive prices and fast lead times.
End-to-end production and materials capabilities.
Performance of both in-process and final inspections.
Exemplary standards for quality and attention to detail.
Although the address of our facility is in fast-growing Apopka, Florida, we serve the greater metro Orlando area, Central Florida, Osceola County, Orange County, Seminole County, Volusia County and Brevard County – popularly known as the Space Coast.
Of course, companies throughout the United States can be our customers, as well! Contact us if you want to learn more about our capabilities, or request a quote! We look forward to the opportunity of working with you.